Hotel Info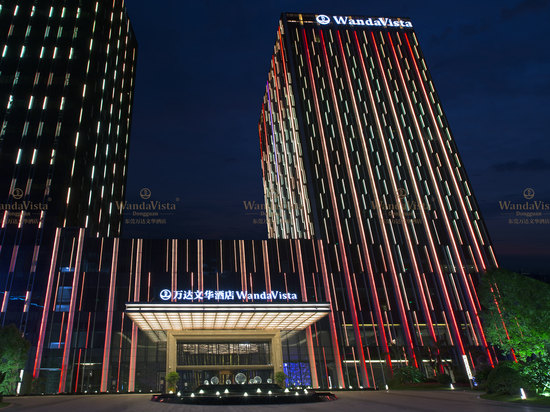 Wanda Vista Dongguan
is located in the core business district of Dongguan Dongcheng, adjacent to Dongguan Dongcheng Wanda Plaza, near Dongcheng Station of Metro Line 2 to be opened, and within easy reach of the famous Qifeng Mountain and convenient transportation.
Anda
Wanda Vista Dongguan
has more than 300 spacious and comfortable rooms and suites with elegant design and luxurious supporting facilities.
The hotel has a full range of catering facilities. All-day dining restaurant 'Food Meeting', 'Chinese Restaurant' and 'Japanese' Japanese cuisine will provide you with exquisite and beautiful beauty.
The total banquet and conference reception area of the hotel is more than 3,000 square meters, and the luxurious pillarless grand banquet hall covers an area of 1,400 square meters, which is the best choice for hosting high-end banquets.
Really mean Mandarin and leisurely, at the Wanda Mandarin Hotel Dongguan, full of oriental warmth, we will provide you with private services and artistic atmosphere, so that you can deliberately stretch your journey and enjoy an elegant experience.